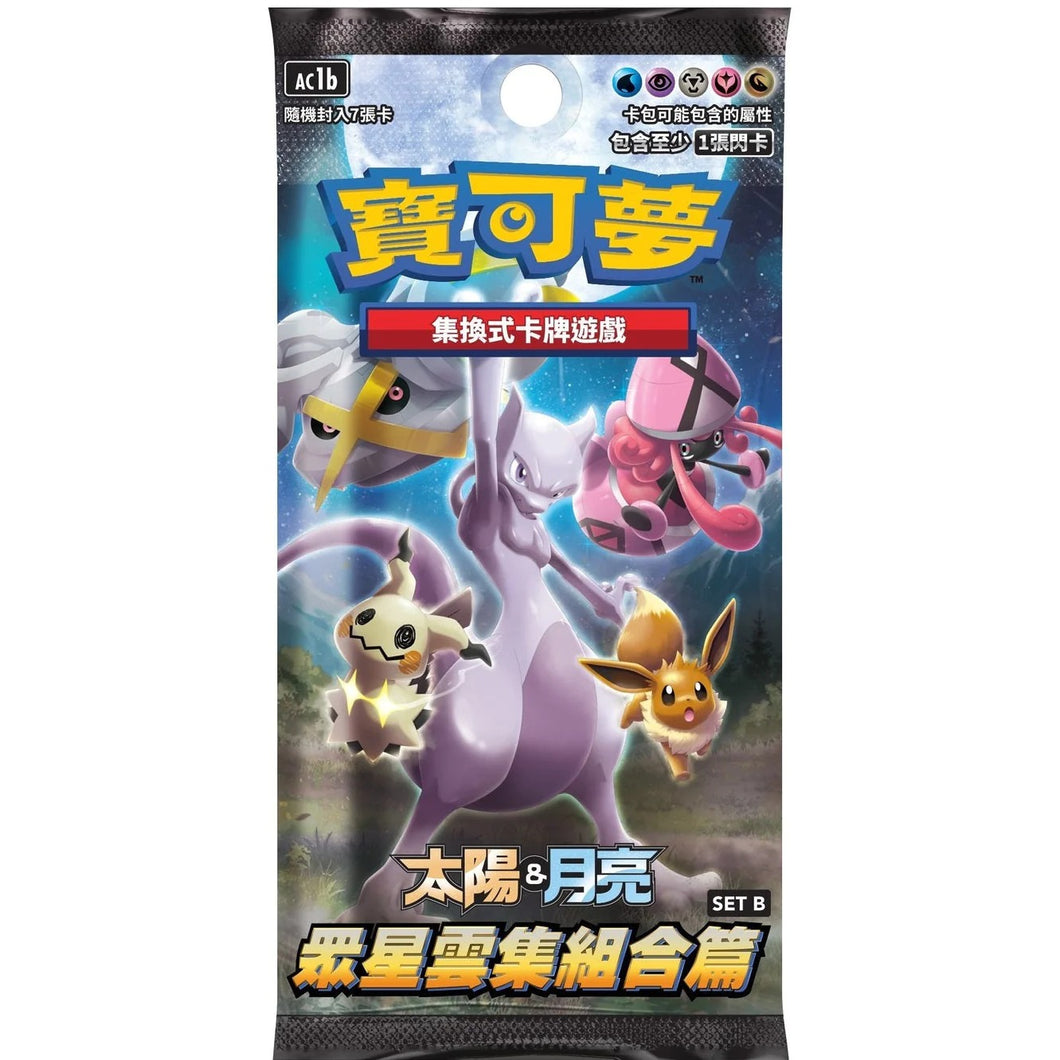 Pokemon All Stars Collection SET B Chinese Booster Pack
Regular price £4.00 GBP Sale
7 cards in each pack. Each pack has a guaranteed Holo card.
Set B contains the following types -  Water, Psychic, Metal, Fairy, and Dragon-type Pokémon
Contains many of the Japanese sets, some sets included are the Sun & Moon Base Set, Ultra Shiny GX, Shining Legends and many more!
All cards are in Chinese