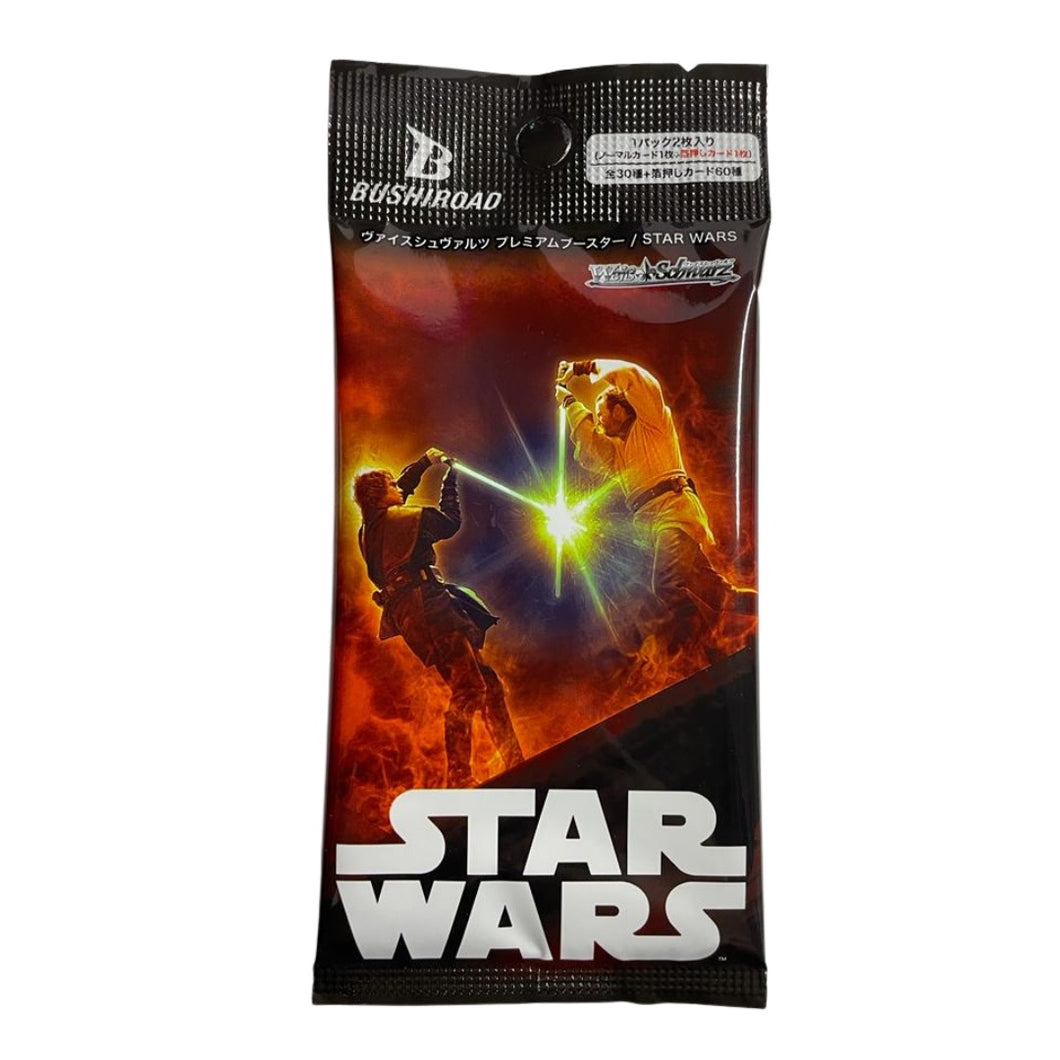 Weiss Schwarz Star Wars Premium Japanese Booster Pack
Regular price £5.85 GBP Sale
Star Wars introduces premium booster to the launch of Star Wars!

Each pack contains 1 foil card! This product includes a real copy card! Furthermore, all SP uses a different illustration.

The SP (special) card uses a special frame! This is a luxurious card with foil embossing of the art logo and icons.

From Episode I Phantom Menace to Episode IX Skywalker Dawn! Also includes Rogue One! A great addition to your collection.
 1 pack = 2 cards